Introduction
Local SEO (Local Search Engine Optimization) refers to the process of 'optimizing' your online presence to bring more business from relevant local searches. Also, Local SEO marketing is defined as local search engine marketing in which you can promote your local business online effectively and promote your products and services to the exact local customers at the very exact time when they are actually searching for them online.
While the name, address, and phone number are essential, customers need more information about the company before making any kind of decision. People use various search engine platforms such as Google, Yandex, Bing, Yelp, Apple Maps for searching.
Search Engine Role
To gather information, search engines depend upon various parameters such as social profile pages, links, local content, and citations to show almost relevant local results to the user. It is necessary for your business to be listed on Google My Business Page. It is your business profile on Google where you have to claim your business so that if anyone searches for the business in the local region your business comes up.
For example, someone types in Google the "best web developer company" who is in the Ghitorni region. By understanding their area, Google shows the results of all the businesses in that specific area. Address information should be correct so that you do not lose the customer. This method is considered to be successful in enhancing Local Search Engine Optimization.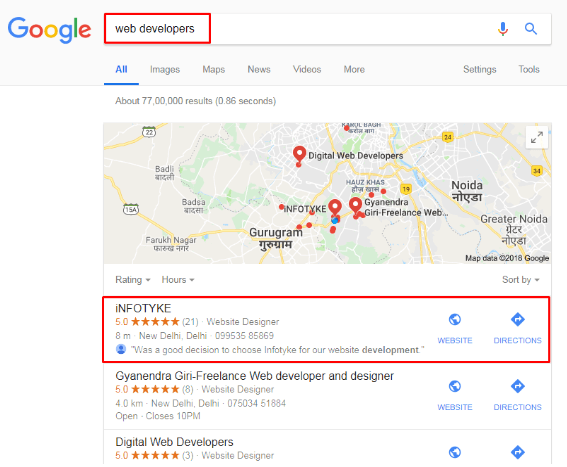 Make sure all the information you added on your citation sites is correct. It is really helpful to create your brand as it focuses on the population of the zone where your brand is built. You can put all the related information about the services and products you are offering with their images and cost. All the updates about the business can be shown which helps in connecting with more clients. You get potential clients when they need you the most not when they don't. In this way, Local SEO makes it practical.
People having good command over the French language can get a French certification from StudySection. StudySection offers both beginner level and expert level French certification exams to test the ability to communicate in the French language.