What Is OTT?
OTT stands for over-the-top, initially named in regard to devices that go 'over' a cable box to offer the user access to TV content that's delivered on to digital users. OTT content is often directly downloaded and viewed on the user's demand and it doesn't require cable or satellite TV subscription. The content is often viewed on multiple devices, including computers, mobile devices, OTT devices, and more.
OTT devices include smart TVs, Apple TVs, Chromecast, Amazon Firestick and other streaming devices. Presently, over-the-top services are at a comparatively nascent stage and are widely accepted as a trending technology across the world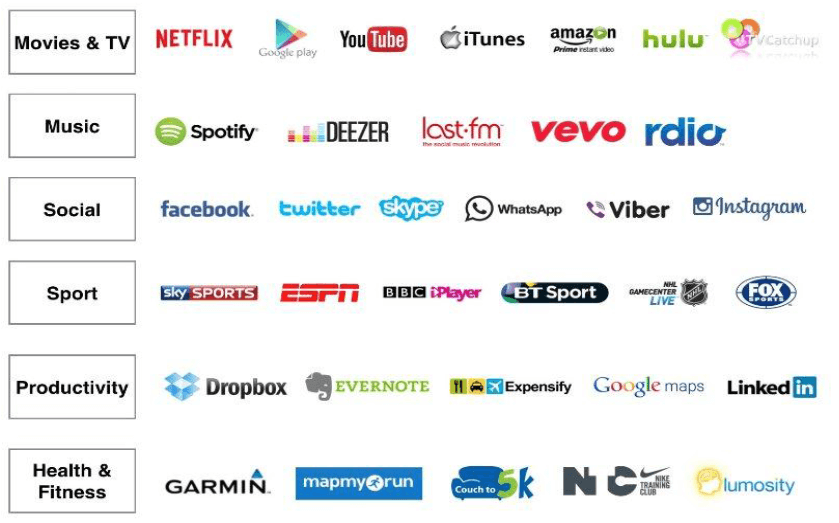 Types Of Content Suitable For OTT Solutions?
While the OTT conversation largely revolves around video-on-demand, the technology covers a broad range of web-based content:
Video: Video streaming is a famous version of OTT media services. Popular platforms include Netflix, paid storefronts like iTunes, and ad-based services like YouTube.
Audio: Audio streaming is additionally possible through OTT solutions. Popular examples include internet radio stations and podcasts.
Messaging: OTT based instant messaging services connect users directly through internet connections, bypassing mobile SMS networks. Facebook, Google, Skype, Whatsapp, and lots of other brands have versions of those services. Most are capable of replacing them with smartphone text messaging features.
VOIP: Voice calling platforms like Skype and WeChat that operate using internet protocols are considered OTT services. In some instances, these services can integrate with mobile networks to reinforce certain features.
OTT Video Services Worldwide Stats
There are over 200 OTT providers within the U.S. 47% folks Wi-Fi households own a streaming box/stick.
71% of internet users also use these services.
The users access video content on three devices across three different OTT services on average.
On average, 49% of internet users use a web video subscription or a network tv app a minimum of once every week consistent with eMarketer, 55.1 million people will not watch traditional pay-TV by 2022.
Global Market By Region
North America dominated the general OTT market share in 2017 because the region is provided with high broadband access also as a variety of services, which have already moved on to providing several videos in HD and 4K. Also, new services like AT&T, ESPN, Turner Sports and Crown Family Media Networks experienced strong traction within the U.S., which fuels the expansion of the market.
However, the Asia-Pacific region is predicted to grow at the very best CAGR as telecommunication providers offer OTT services with their data plans, which fuels the expansion of the market.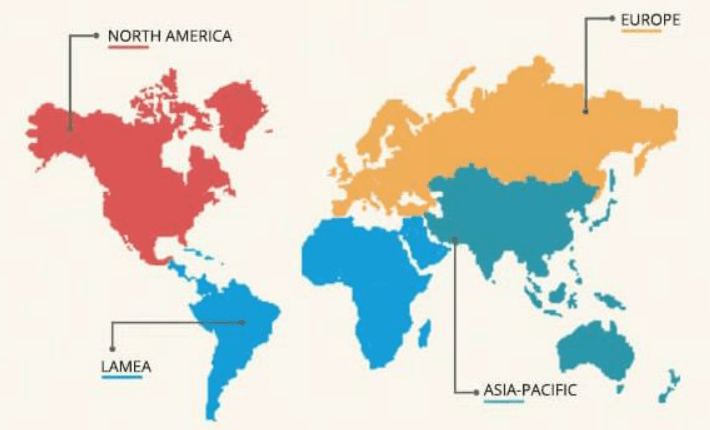 While the prospect that OTT represents is extraordinary, it is also an increasingly crowded marketplace where companies got to get the essential basics right. Some of the solutions are technical, like the use of the cloud and therefore the employment of knowledge analytics, a number of them are simply good business practices and apply to any field.
There is money to be made and audiences to be had, but you've got to try to quite just happen with a product and expect the cash and viewers to start rolling in. You need an honest plan and you've got to serve engaging content at the proper price then give the merchandise time to scale. Even then, after an initial flush of success, the amount that's meant to herald sustained growth can still be a nervous one for all concerned.
The English language is the most widely used language as a medium of communication around the world. Having a certification for the English language can be an advantage. StudySection provides an English certification exam that tests English language proficiency in English grammar, reading, and writing.