Introduction – WordPress User Roles
WordPress comes with a well-established user role management system which defines how a specific user can perform their roles on the website. It's important to know these user roles and permissions for the WordPress site. WordPress is designed to give the site owner the right to control and manage the user access to tasks such as writing and editing posts, defining the links, creating new Pages, creating the categories, managing plugins, managing themes, and managing other users by assigning a particular and specific role to each of the users. In this write up of the "WordPress user roles" we will analyze and compare each WordPress user role with the permissions in detail.
The importance of WordPress user roles
1. Defining the user roles helps in securing that only those users have access to those areas/things for which they are assigned to work and are trusted to do that functionality. For example, you don't want an unfaithful user to have the ability to install any new themes or plugins on your WordPress site.
2. It helps in defining your workflows. For example, WordPress has predefined user roles that you can apply to authors on your site, which give access to the functionality of writing the WordPress posts only
There are six default user roles:
Administrator
Editor
Author
Contributor
Subscriber
Super Administrator
Let's elaborate these user roles by studying each default user role and its permissions.
1. Administrator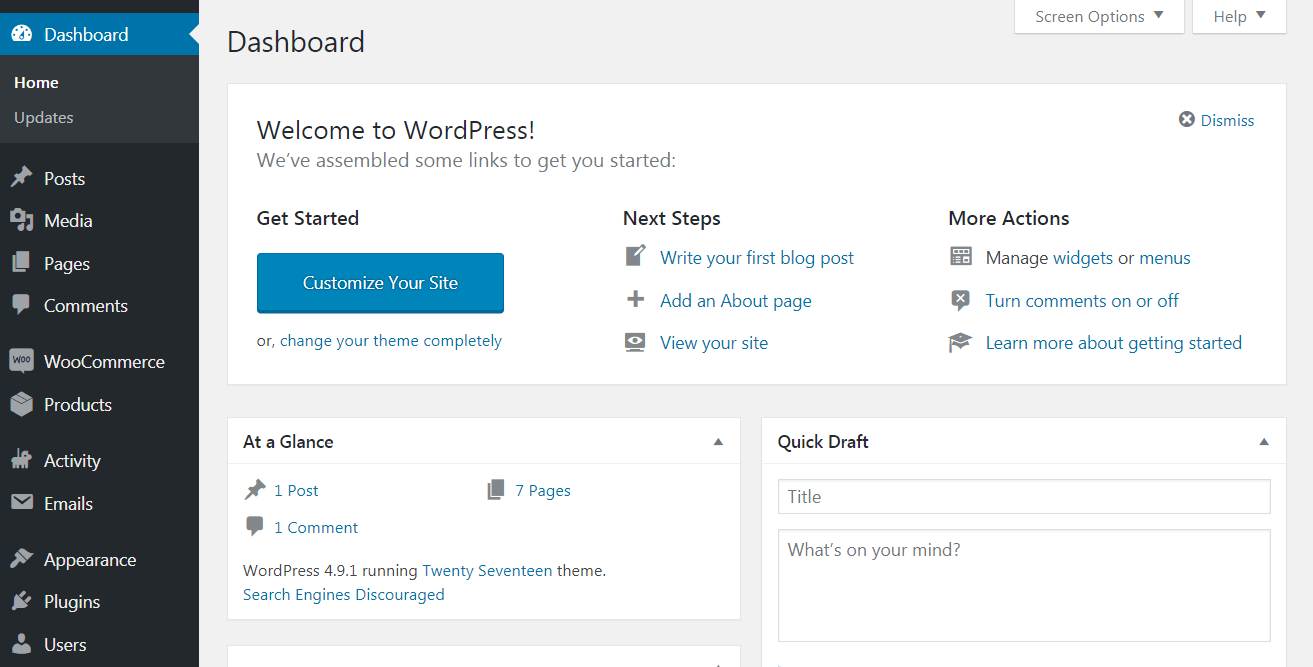 The administrator is one of the most powerful users for managing a WordPress site and defining the role. Users who have the rights as the administrator role can add new posts, edit any posts by any users on the website, and can even delete those posts also
Users who have the rights as the administrator can manage plugins, can install, edit, and delete plugins as well as themes of the site. An administrator user can add new users to the site also, can change the information about the existing users, including their passwords as well as delete any user (and other administrators also). This role of users as administrator is basically given to site owners and it gives the full control of your WordPress site
2. Editor



Users with the role as editor in WordPress have full control of the content sections of the website. They can manage the posts like they can add, edit, publish, and delete any posts on a WordPress site including the ones written by others also. User as an editor can moderate, edit, and delete comments of the website as well.
Users as editors do not have the access or right to change your website's settings, install plugins, themes, and adding the new users.
An editor can also:
Moderate the comments
Manage categories and links
However, the editor cannot do any site related changes such as installing the plugins and themes or installing any updates on WordPress site. Instead, they are responsible for overseeing the work of the authors as well as of contributors.
3. Author



As compared to the Editors the Authors has very fewer permissions than editors. User as an Author can write, edit, and publish their own posts. They can manage their own posts like can delete their own posts, even if they are already published. Authors cannot create categories when writing posts, but they can choose from the existing categories. However, authors can add tags to their posts. Authors cannot moderate, approve, or delete any comments but they can view comments even those which are pending review. Users as authors do not have access to settings, plugins, or themes, so it is low-risk user role on a site with the exception of their ability to delete their own posts once they're published.
4. Contributor



A user role as a contributor is only limited to three main tasks – reading all posts, as well as deleting and editing their own posts. Contributors as user role can write, edit, and delete their own unpublished posts, but only Admin or editor must be review and publish their posts. They can not create new categories while writing and will have to select from the existing categories. But they can add tags to their posts. One of the biggest disadvantages of the user as a contributor is that they cannot upload any files like they can't add images for their own article. Contributors cannot approve or delete comments, they can view comments even those awaiting moderation. Users as Contributors do not have access to change any settings on the website cannot add plugins, themes for the site.
5. Subscriber
Users with the subscriber's role can log in to your WordPress website and update their user profiles. Subscribers can change their passwords if they desire to do so. Users with the subscriber's role cannot write posts, view comments, or can do anything else within the WordPress admin area. Subscriber's role is particularly useful if you require users to login before they can read a post on site or leave a comment.
6. Super Administrator
The user as Super Administrator role is only available on the WordPress Multisite Network. Users with the super admin role can add and delete sites on a multisite network. Super admin user can also install plugins and themes, add users, and perform network-wide actions on a WordPress multisite setup.